1965 Zephyr Deluxe Caravan Restoration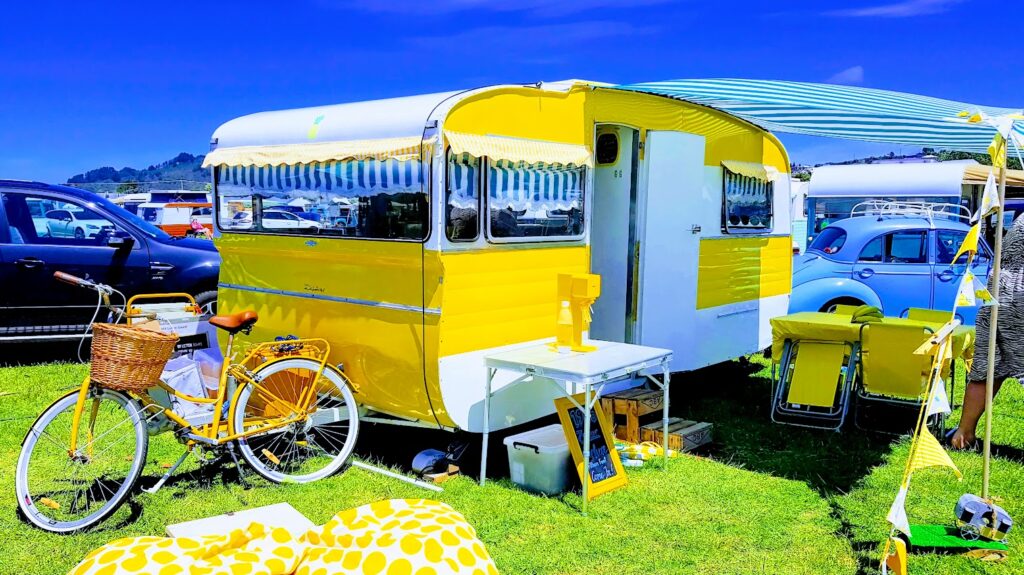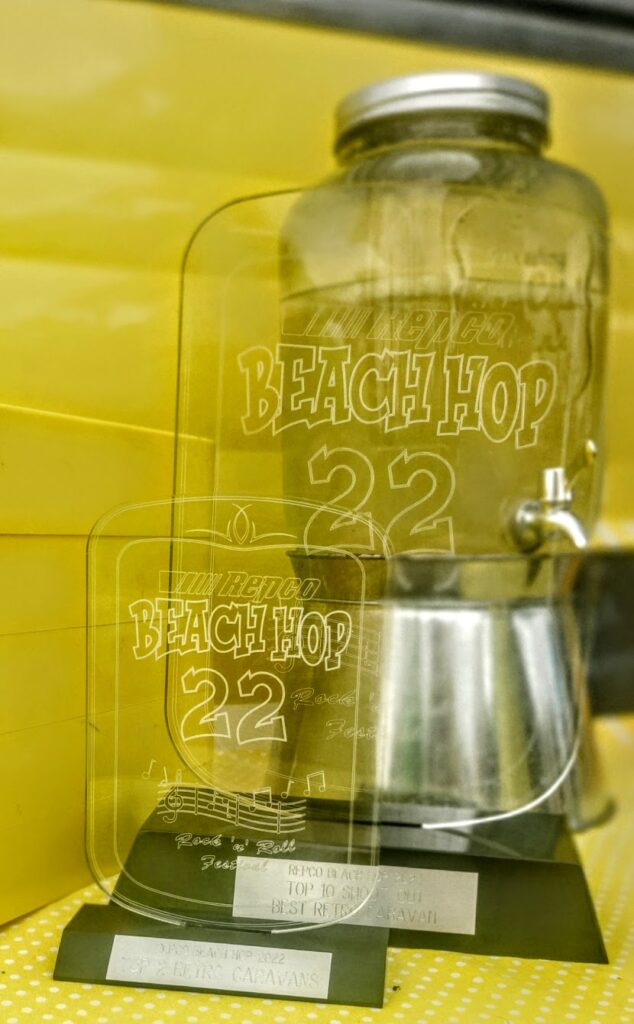 2022 Update: We are proud to say that even though this gets knocked around with beach holiday trips and doesn't live it's whole life in a heated garage, we took out Best Retro Caravan in the 2022 Repco Beach Hop, Whangamata. Thanks to all those who commented, wrote in our visitors book and voted for us! tiktok: @pineapple.van zorruno: #thepineapplevan
These are the before and after photos of our 1965 15″ Zephyr Deluxe Caravan. It was apparently stored in a shed for 20 years so apart from some general decay, some borer and a bunch of broken and missing stuff, the layout and fittings were mostly original. We had it mostly as we got it for a couple of years but completed most of the renovation work at the end of 2016 (with some pretty long days between xmas and new year!)
The caravan never had a name originally, and generally we aren't people who name inanimate things… but because it had a bunch of pineapple things in it people just began to refer to it as "That Pineapple Van", and the name stuck.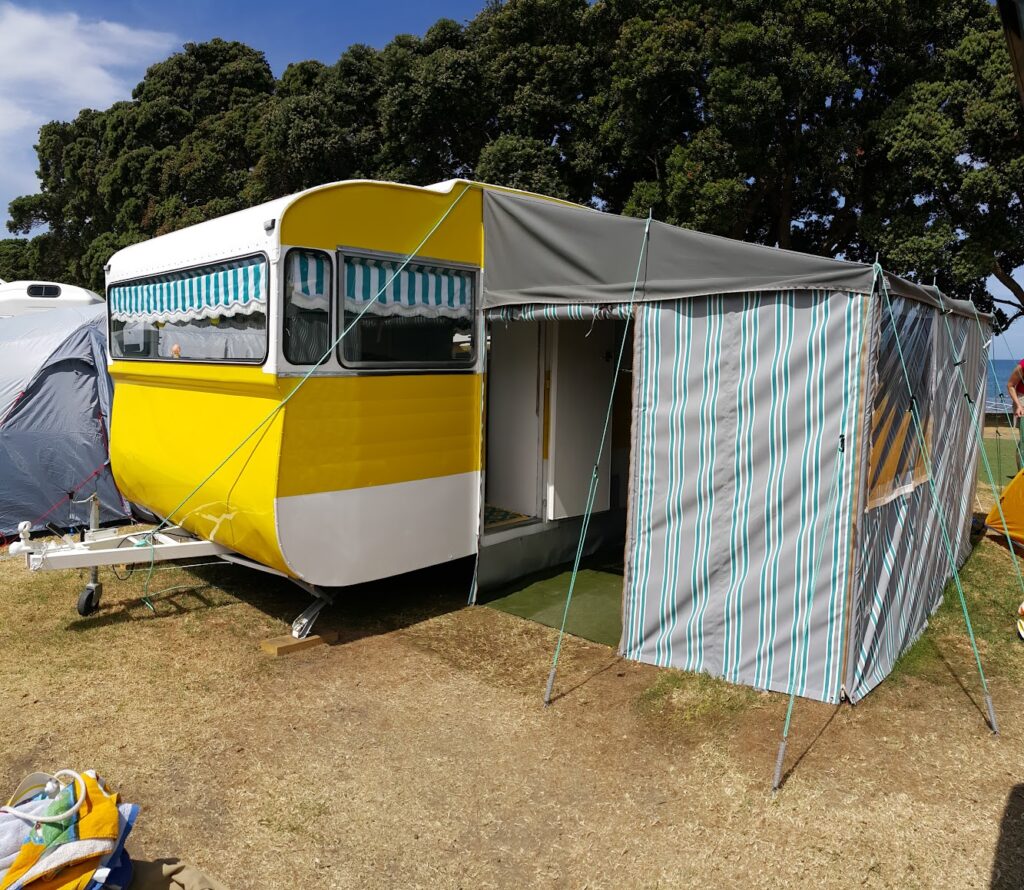 We have tried to keep it true enough to 1960's caravan design by keeping the original layout as much as possible, and also keeping it light weight for easy towing. We also themed it in it's 1960s style, rather than the many rock-and-roll '50s look retro vans around.
To get a bit more camping room, we had a new 3/4 awning made by Canvasland in Levin. Walk-though style with 2 doors, 2 windows and all three sides completely removable if needed. We have also recently made our own show awning that we use… if the weather is fine enough.
See my Retro Caravan Awning Guide, added here in 2022 in case it helps others with the custom awning process.
Family Caravan History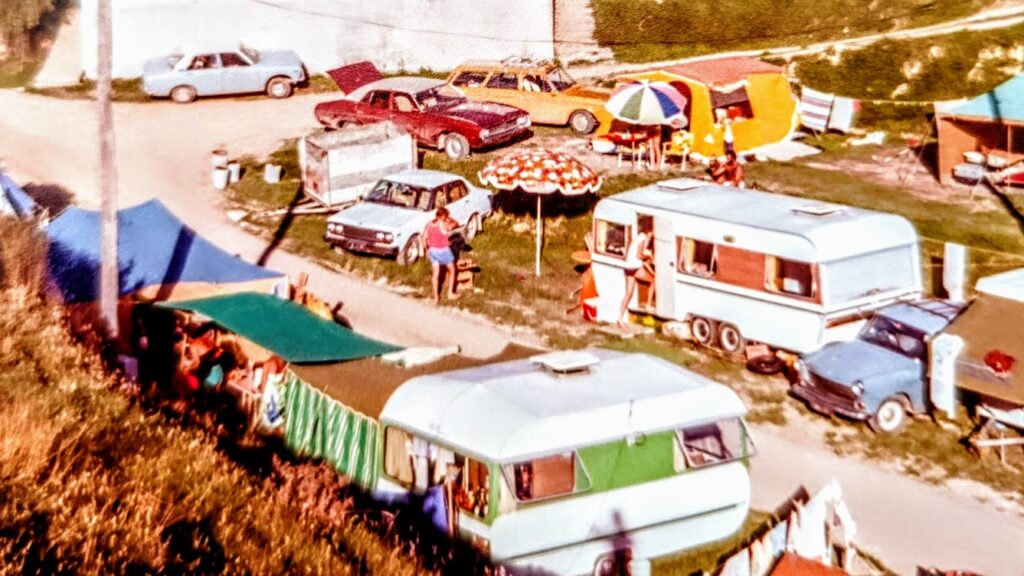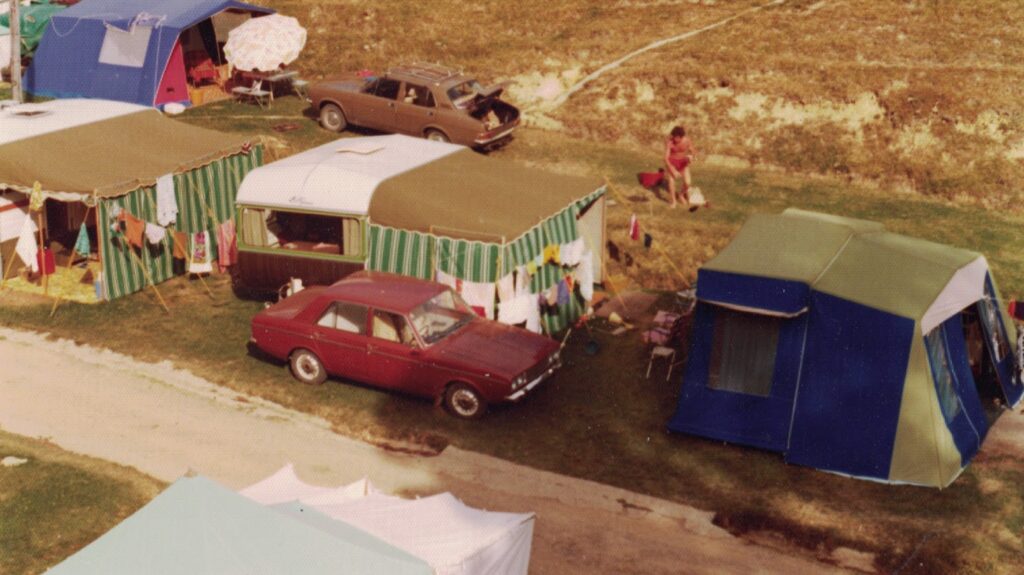 My parents' had a 1970s Lightweight 1300 (see photos above and right) when I was younger and this is a very similar layout to the 1500 lightweights and many other NZ caravans of this era. They towed it around the tight shingled roads in the Coromandel with a Hillman Hunter of 1750cc. It has 2 single berths and fold out double, with all the original interior panels and had nice veneered cabinetry.
Zephyr Caravans are one of the other iconic 'Kiwi' caravan brands, originally built in Dunedin by Modern Caravans. In the early 90's, the Zephyr brand was purchased by Trail lite Caravans in Pukekohe where they built newer style Zephyr caravan till the late 90's. Some history of NZ caravan building, and specifically the Zephyr brand is here.
Renovations needed
Weatherproofing, some structural elements and paint was completed by Caravamp in Hamilton. Internal work including upholstery, drapery, internal/external electrics, cabinetry etc was by us.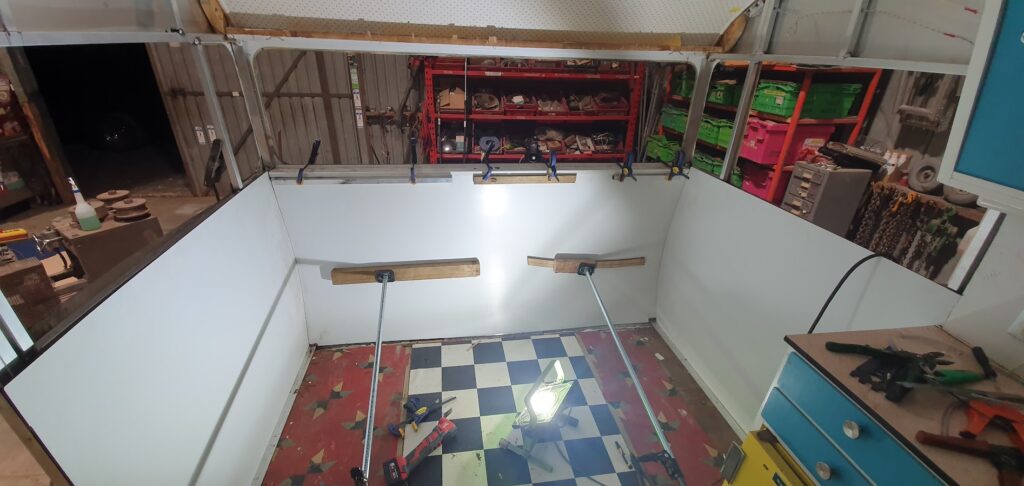 No major issues with the first renovation – it was pretty good in most places, but knowing we'd need to do more later. A few years after the first reno, in 2020 (when one of the windows came away from the frame) we decided to get the structure more secure and the entire internal timber framing from the middle forward was removed and replaced with aluminium box section (again by Caravamp).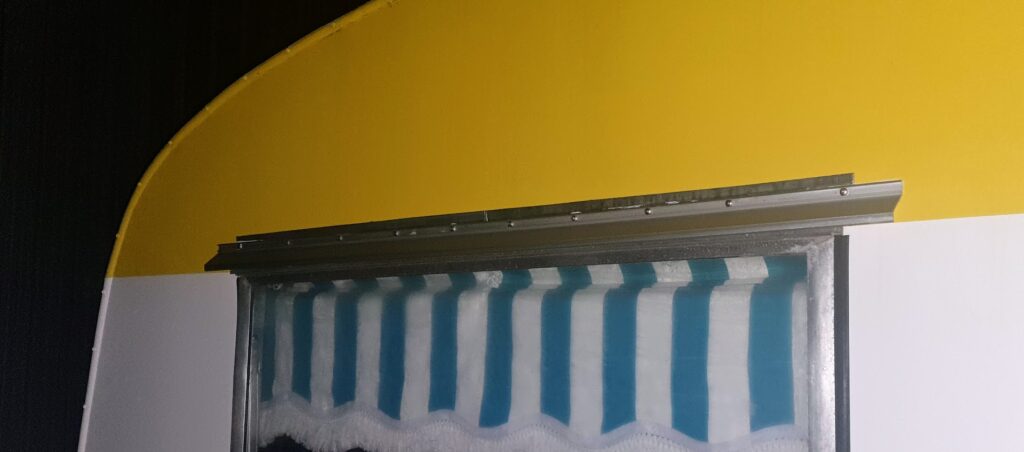 Some window rain guards were also placed over each window (including back and front, non opening glass) to help prevent leaks. It is unusual to see a caravan without these from factory… but apparently there are some.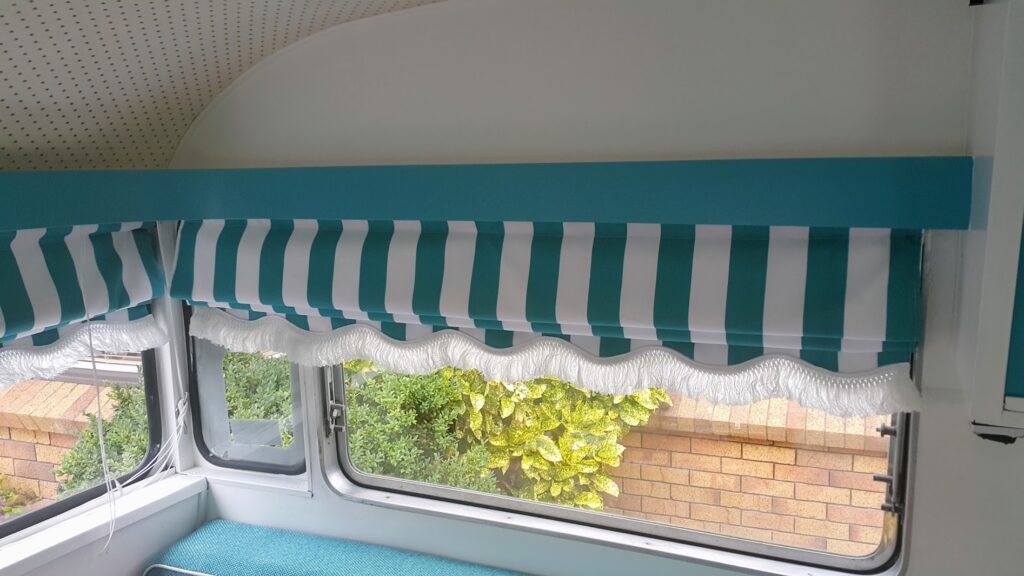 The caravan originally had roller blinds and although the plan was to remake these, we found that the thickness of the new canvas fabric we wanted to use, plus some internal block-out meant that it was too thick on the rollers. So they were converted to Roman blinds instead.
We probably didn't do enough work getting some of the historic panel deformations and dents out, so maybe will look at that in the future. It adds to the charm though I'm sure.
Hopefully there is only a bit more to do to keep it in reasonable shape. We managed to find a spare wheel in 2021 (they are an incredibly rare 14″ Austin rim), but some nice new rims and some re-chroming might be fun. Although it works pretty well as it is, and unlike some… we actually camp in it.

We also have a 1964 10′ Lilliput… so that is another project that has yet to be completed…
Relevant Links:
Coromandel Post, 2021 Retro Caravans Brings Smiles to Hop Visitors
Motorhomes for Sale NZ, Feb 2022 The Kiwi love affair with caravans
Drivesouth NZ, Dec 2005 Revisiting Caravan Boom (Wayback Machine Archive as Link is no longer active)
Inside layout video:
After Renovation photos:
Photos before and during renovation