30 Years, and my Digital Mobile Tour
It seemed like I'd owned a few mobile devices in my lifetime and a while back I gradually built up a list. The list showed that it was around one per year starting in the early '90s, although there were times I had a work and personal phone or tablet at the same time. I thought I'd jog my own nostalgia a bit more by writing a bit of history of the cellphones in particular, and why I had them.
Note that I've listed dates, in timeline order of the year of the phone release, not necessarily the year I owned it (my memory is not perfect!)
1992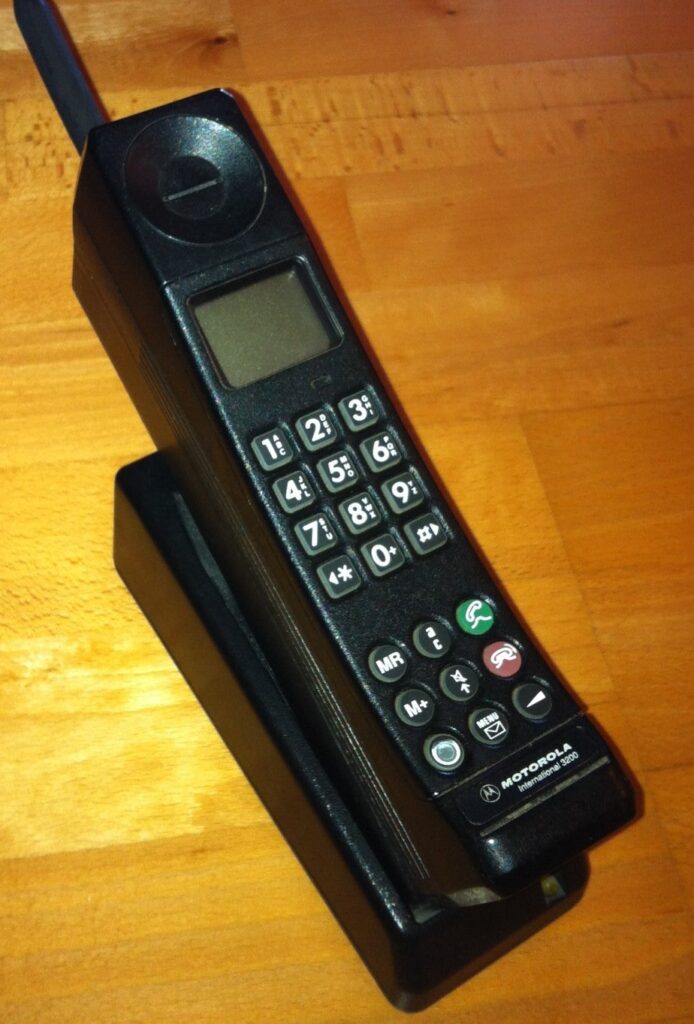 I'm not old enough to have a carphone handset with cool separate battery pack in a case, but I do remember them. My first mobile was one of these cool Motorola things in my first full-time job. I've realised now that I was actually on the forefront of GSM technology (and also that I have never owned an analogue mobile). This phone was from Bellsouth, the first GSM mobile network in NZ (later bought by Clear Communications, then TelstraClear, then Vodafone). They were the only competitor to NZ Telecom (now Spark), and at this time spark was still running an analogue AMPS network.
Having an early GSM phone also means I have an early 021 phone number, of just 9 digits (which I still have). Amazingly enough, this phone takes a mini/standard 2FF SIM card and I've still got it. Battery life from the NiCad pack is about 8 seconds though.
1994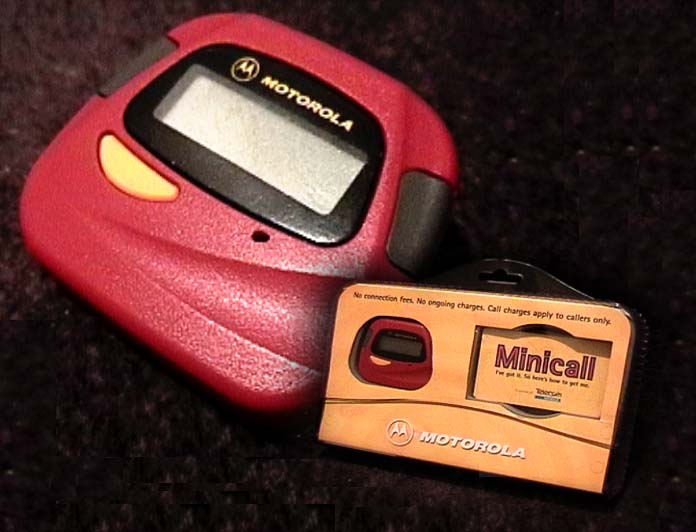 OK, not a phone… but I did have a few pagers in my time too, and thought I should include this – around about this era pagers were pretty popular. Pagers allowed people to message you and you could run to a phone (booth) and call back with your response. A great thing for work, and ongoing charges were a lot cheaper for businesses. Early ones you could just send/receive numbers, and later ones you could use a call service (a live person!) or a computer program to send short alphanumeric sentences.
Sometimes ongoing costs were very cheap, and especially so for this Telecom Minicall pager I bought. There were NO ongoing charges at all, and Telecom NZ at the time promised they would keep the service going for 'ever' (I see online it was still going around 2010, so maybe still is?) Who knows when or if they stopped it… as I (stupidly) sold it on at some stage.
To be fair… they had to make money, and it did cost 20c for someone to send a message to it, which I guess was not hugely cheap over all. But of course, this cost was paid for by the sender. I distinctly remember my parents sending urgent messages to me like "300" to pick up milk on the way home (MOO).
1995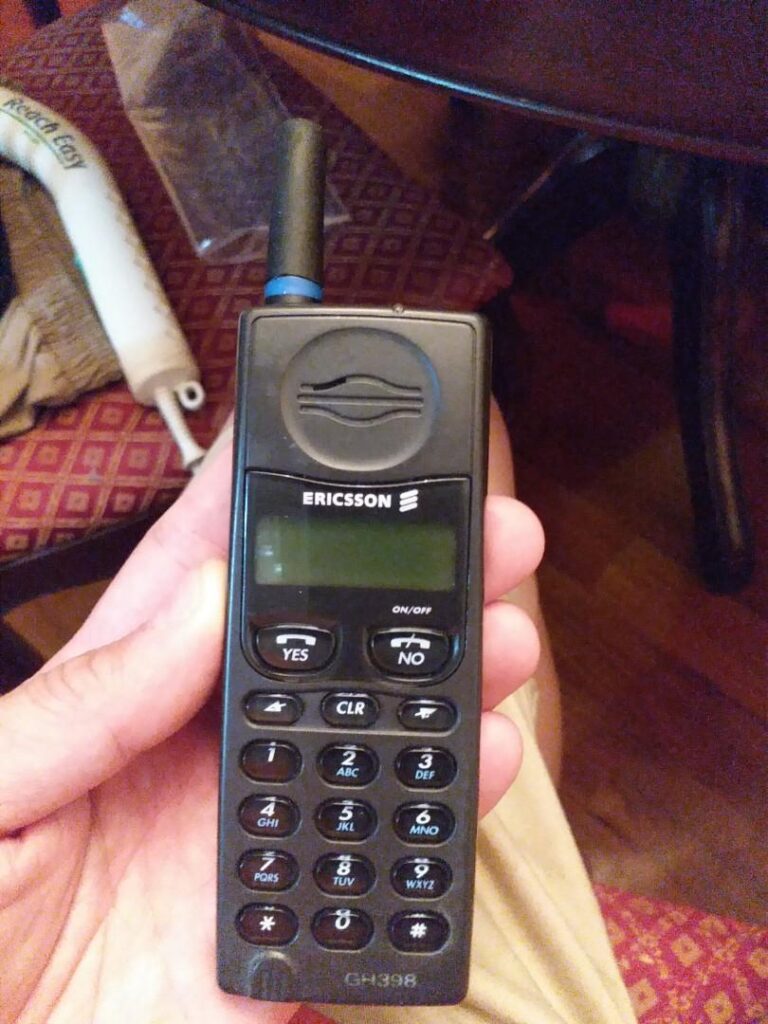 Soon after being given a work "Brick" (maybe a few weeks?) decided I was much cooler than having a leather bound radio telephone in my hand. I spent my own money (1000 NZ kiwibuckaroos) on the 'smallest (at the time) GSM phone in the world', the GH377.
It was advertised that it could fit in your pocket… the coin pocket of your jeans. For some reason – I can't remember why, I also quickly upgraded to the 388 which was better and lighter at 170g. Remember when phones used to be big, then small, and now big again? I also remember this was a phone I blinged out with a full clear case, and one of those RF powered antennae with an LED inside it. Cool NiMH battery technology… (ahhh… full discharge because of 'battery memory')
1997
Is this a phone? Well 'technically' yes… so I'm going to brag about it here anyway. This was the pinnacle of pocket computers at the time (well, unless you were a Palm fan) and I loved it. I can't honestly remember which exact model, but I'm guessing the A-60, from 1997 as it looked like a mini laptop, the screen took up the full top width, it had 4 greyscale colours, a touch pen and a rudimentary rubber keyboard.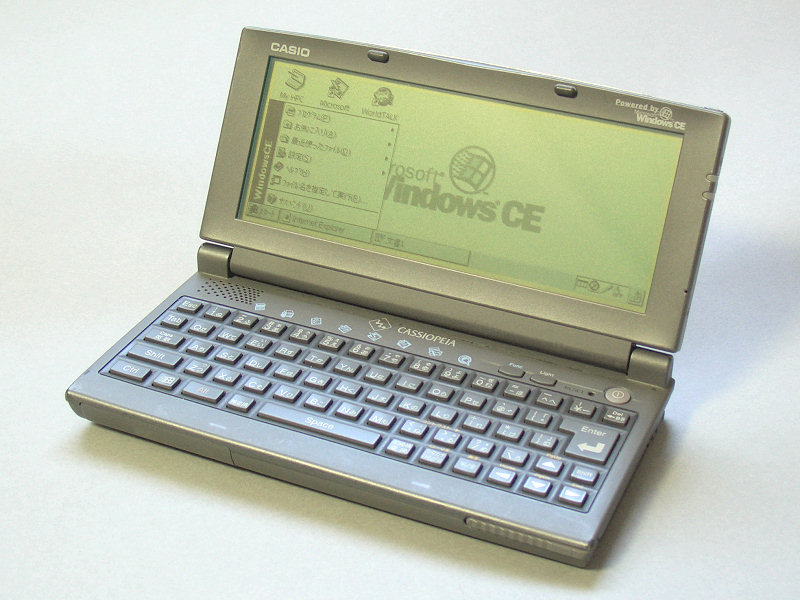 I'd had simpler 'Casio digital diaries' before this, (and quite a capable FX-8000G calculator) but they term these devices a 'middle PDA', in the days when you had a phone, a laptop and a separate organiser. This had a browser, email, could use simple versions of Excel and Word (and boy did I like playing with portable spreadsheets). It ran Windows CE which Microsoft thought would be the next big OS for all future devices. The beauty of this model compared to any of the others (and why it is in this list) was that it a 33k modem built in! Others had attached or plug in modem boxes, but even that was still rare at the time. I spent time working in Hong Kong in the late 90s and with a local dialup account I spent hours working on the little device (well, email and ICQ chat from memory).
1998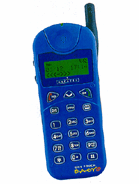 To be fair, this was really my Wife's, although I used it for a while. A nice blue colour (they came in a bunch of options) and shaped like a grip friendly soap-on-a-rope. Quite robust, and in my memory was a brick… but was even lighter than the Ericssons according to the data.
What was pretty unique about though which is why I mentioned it…. this thing could take AA batteries, and I definitely remember putting some in when the phone had died. Some people just ran them on rechargeable AAs, which is a nice way to be sure you always have a phone at the ready. It also had an (easy to lost) slidy front plastic cover that covered all the numerical keys.
We also had an Alcatel OT View around the early 2000s. It was pretty similar design, just more advanced with a bigger screen.
1999
There used to be companies innovating and coming out with phones that were 'slightly different'. I loved this one and used it for ages. There was the genie, with a weird sticky-out-microphone beneath and the sport that didn't have the protrusion. Again… I had a blue one, but it came in "easily-findable yellow" and a few other colours. The aerial pulled out to get better signal… it probably didn't make a difference, but I used to think it was important. Now my phone was under 100g, and had a lithium ion battery!
I must admit at about this time I longed for some sort of smart device that also was a phone, and have my eye on the Nokia N9000 communicator (but unfortunately my wallet was empty).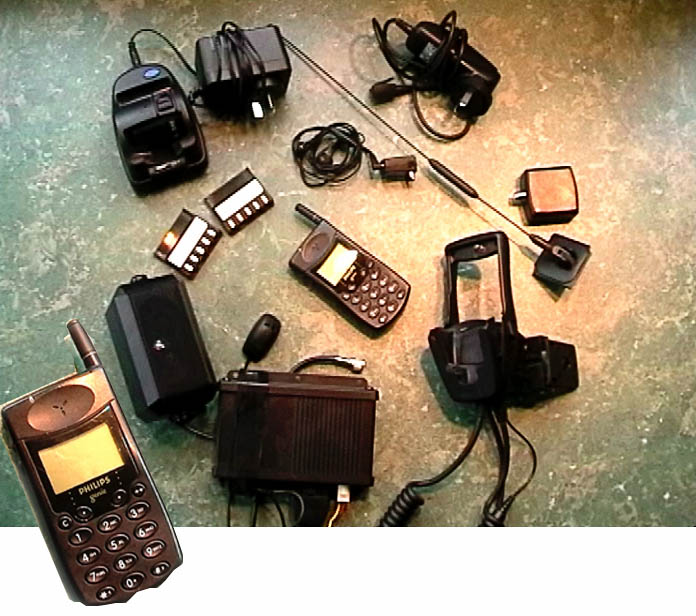 2000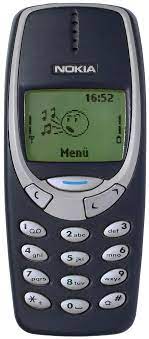 Change of job and this is what came with it. Not very inspiring, but it was the mainstay of many work phones around NZ and other countries at the time. I remember you could chuck it around, and chuck on pretty "X-Press-on covers", and that would have been useful so I didn't lose it in a sea of other business Nokia 3310s. I didn't bother though. And no, kids… I never had a belt clip for it.
I'd sort of forgotten that this was my first phone to have a camera, and 2MPix at that. I don't really remember using that feature (and pretty quickly I switched to another phone (as I had managed to convince this company to pay my personal bill instead…)
I almost forgot about this one, but I really liked it and its tiny slick silver case. Philips made great phones back then. This one was at the peak 'small light phone' era, at just 95g, and they called it the 9 @ 9 to emphasize its 'online capability'. "Xenium" was a cool futuristic name too. In reality, it just had a 5 line display and I'm not sure I even used it for email? Texting was huge back then too, and I'm pretty sure NZ was pretty much in the forefront in the SMS messaging craze.
I distinctly remember though, it was very responsive, had a night bright backlit screen (turquoise/blue colour) and the menus were really easy to navigate. Remember everything had a proprietary connector? This was not an exception.
2003
Now we are getting serious and in to proper phone/PDA combos. I can't remember how much these were, but I remember… a lot. My Dad got himself a Palm Tungsten W which was cool…(I stole it later…and still have it) but he didn't have any phone connectivity on it, so I wasn't convinced. I also remember that telcos would give you them for free… if you signed up on a plan for 2 years with a decent bill… and my work was still reimbursing me for my phone plan 😉
This was probably as capable as any early smart phone, and I used all the features such as music player, simple WAP internet & email, organiser/calendar (with outlook sync by cable), and even memory stick expansion and a LiPo battery (ahh, remember when phone batteries were removable?). It had a mini keyboard that flipped down (removable with screws) that also had a number pad on the front, but this was the first time I felt didn't really need one, and removed it after a few months for my first "touchscreen block smartphone". I see in the specs now it had Bluetooth but I didn't know that (probably just for PC sync which I did with a cable – or did it work in the car? I do remember I bought an expensive car kit to go with it). I may or may not have had a leather belt case for this one… I cannot confirm or deny.
Do you know what the best feature was in this that I used? The camera. Even though it was only VGA, as photographer Chase Jarvis once said "the best camera is the one that's with you,"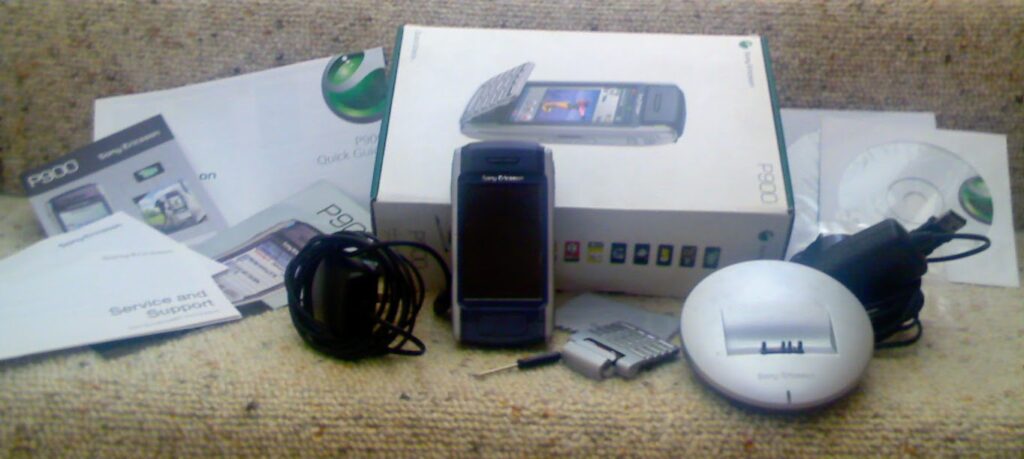 2004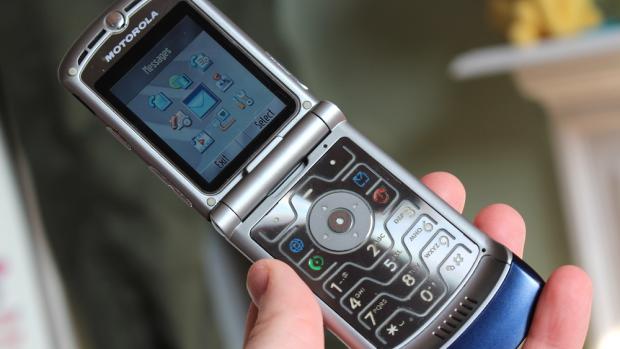 I can't really remember why I had this, it might have been an interim work phone (maybe they stopped paying for my other bill) but I distinctly remember using it and it was shiny and silver. I hadn't had a flip phone before and was always fun to hang up on people with a clam-slam. Bought back memories when I saw Debbie in TVs Shameless using an even more blingy gold one!
2006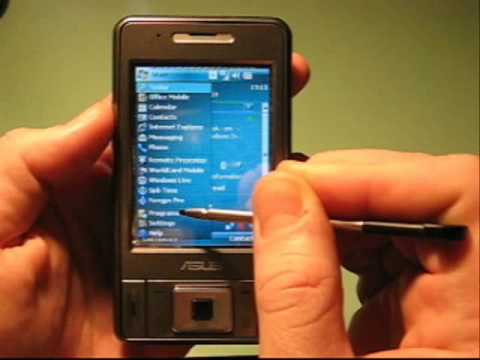 Loving my last smart-ish phone, I was on the hunt for something better. I'd researched for ages to find something and this thing was so feature packed compared to others I couldn't believe it. Pretty sure it wasn't available in NZ, so I had to ask a colleague to pick one up from Hong Kong which was a bit of a risk with frequencies etc. I thought I'd be OK with the research I'd one – and yes it was fine.
This phone ran the next evolution of portable windows OS (it came with Mobile 5 PocketPC, but soon upgraded to 6 and 6.1). It had B and G wifi, a "huge 2.8" inch TFT 65k colour touch-screen, Bluetooth 2.0, a 2MPix Camera with LED flash, 30fps video, and took a decent miniSD. It had reasonable battery life for an early smartphone and had a flat toggly joystick navigator thing as well as a pen.
The best bit though… and why I bought it… this thing had GPS baby. The first phone that I came across to do so, as it was only at this time that non-degraded GPS was really available to the public. I downloaded a mapping application, some NZ offline use maps and used it pretty much every day in the car.
Apple was rumored to be working on something at this time, but as a bit of an 'open-ness' fan, I knew it wouldn't be for me. I'd heard about the open source community's push towards phones with a 'Free' OS, and wondered if I should wait, with the promise of OpenMoko's Neo 1973 on the horizon. I even had a photo of the Neo on my wall at work. A bit of a pipe dream I guess though as I knew it would still be experimental (the first ones needed an expensive dev kit), lack features, and phones used for work really need to 'work'.
2009
Another 'secondary work phone', and one of many well designed and functional candy-bar style phones Nokia bought out. This one was interesting as it had an FM radio built in, which I occasionally used. Maybe the lightest phone I owned also, at under 90g. Weights all go up again from there.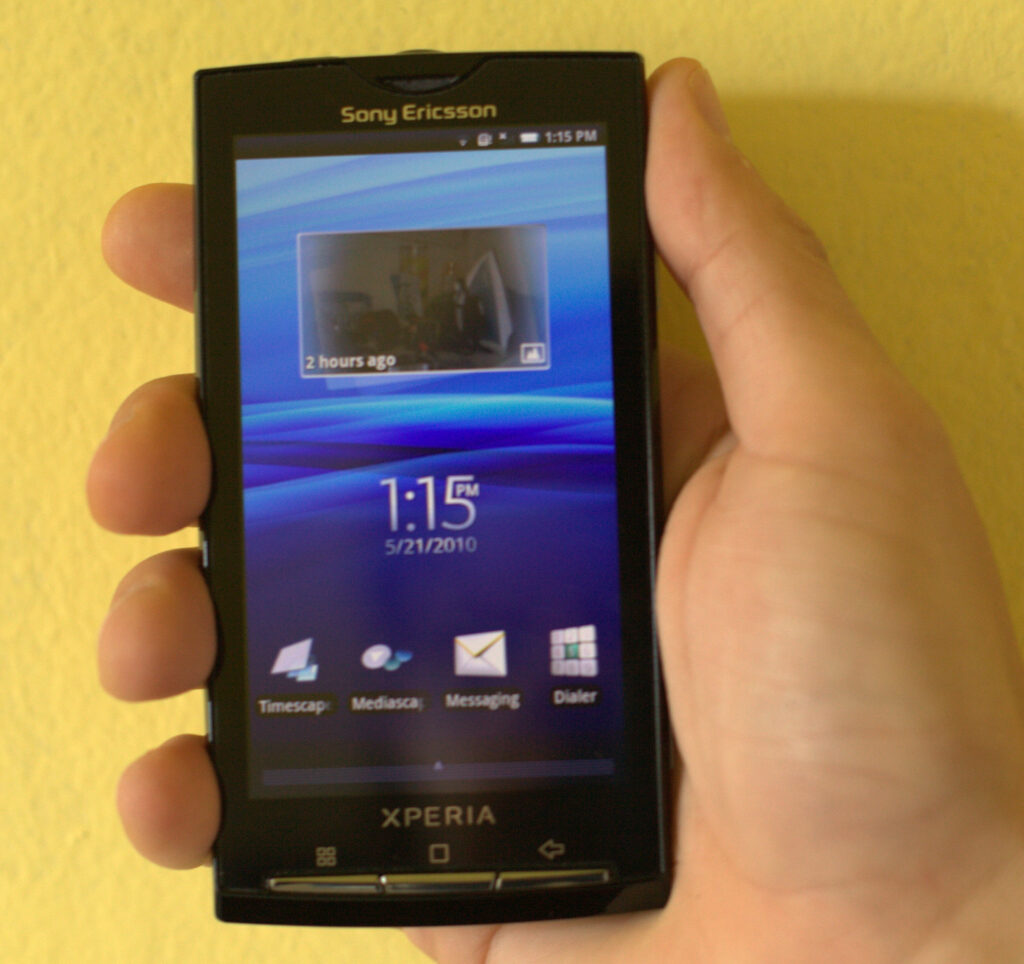 Woohoo, finally my first Android phone! It came with 1.6 (Donut) with upgrades later to Gingerbread. This was a beautiful design, sleek, easy to use and hold and had a nice bright, scratch resistant 4 inch, 16:9 screen (was even great in the sun – and I can distinctly remember using it at the beach for photos). A huge 8MPix camera, and I took some great pics with it. Sony even dumped some of their 'proprietary money grabbing ways' and moved from memory stick to micro SDHC for storage.
Yes, and of course this was the first phone I changed the OS in, and I found XDA-Developers and learned about ROM builds. I still have this phone… it became a toy for my son when he was young and could play a few games on it. Not in great condition now though… as a dog we looked after decided to munch on the case (but hey it does still start up fine, so well done Sony).
2011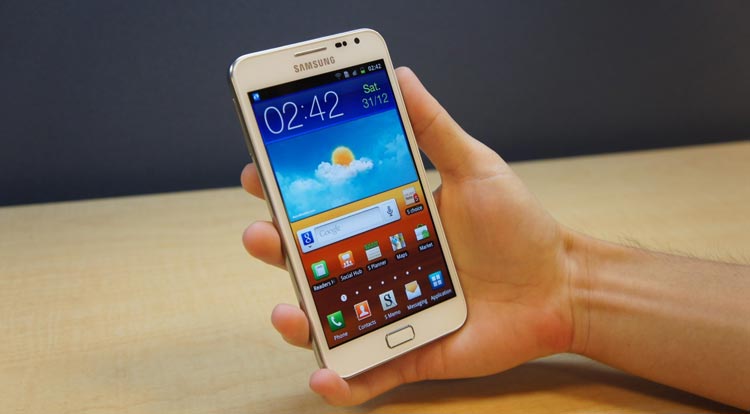 "No-one would ever want a phone that big" said all my naysayer colleagues at work. Boy were they wrong. Yes it was huge for the time as lots of people were buying things like the HTC desire, and Samsung Galaxy with average screen size around a 3-4″. Oh, and those iPhone things that had hit version 4. This phone however had a 5.3″ Super AMOLED screen in a weirder wide 16:10 ratio.
Tablets were also becoming popular too, and although I had just bought a cool Sony Tablet S at this time too, I still wanted something that was 'all in one'. Android was getting pretty cool and feature packed at this time, with Gingerbread then eventually on to Jellybean. This camera was not really any better than my last phone (although it was my first with a selfie cam), but this one however, also had the stylus again, and I used it a lot.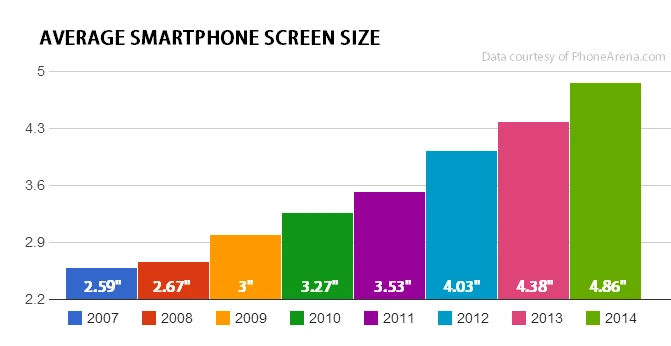 It was bound to happen, work made me use an iphone. We all know about these, so I'll just leave it here. Was very frustrating with those long dock connectors and not being able to make much in the way of personalised changes. You couldn't even get music on it without a complex process of computer software and sync. Mine was later relegated to a decent home music player on a dock though.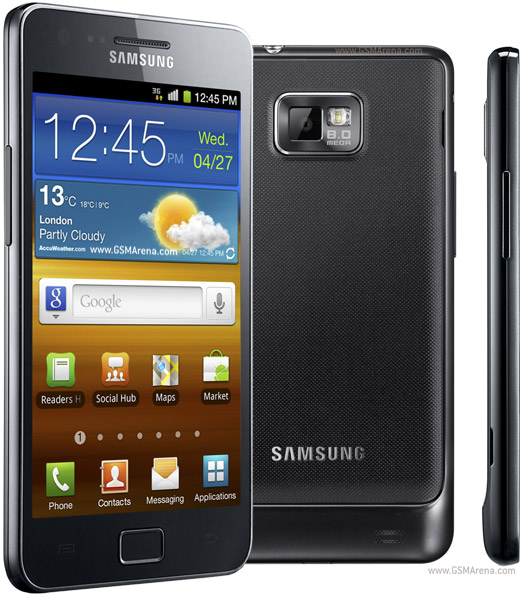 Memories are hazy and I can't remember the full story but my Note was stolen and I needed to get something quickly from the phone provider on insurance. Although it had been out for a while, it was good, and used for a fair bit but it was definitely a backwards step. I missed the bigger one and not long after I gave it to a colleague and splashed out for the next Note.
2012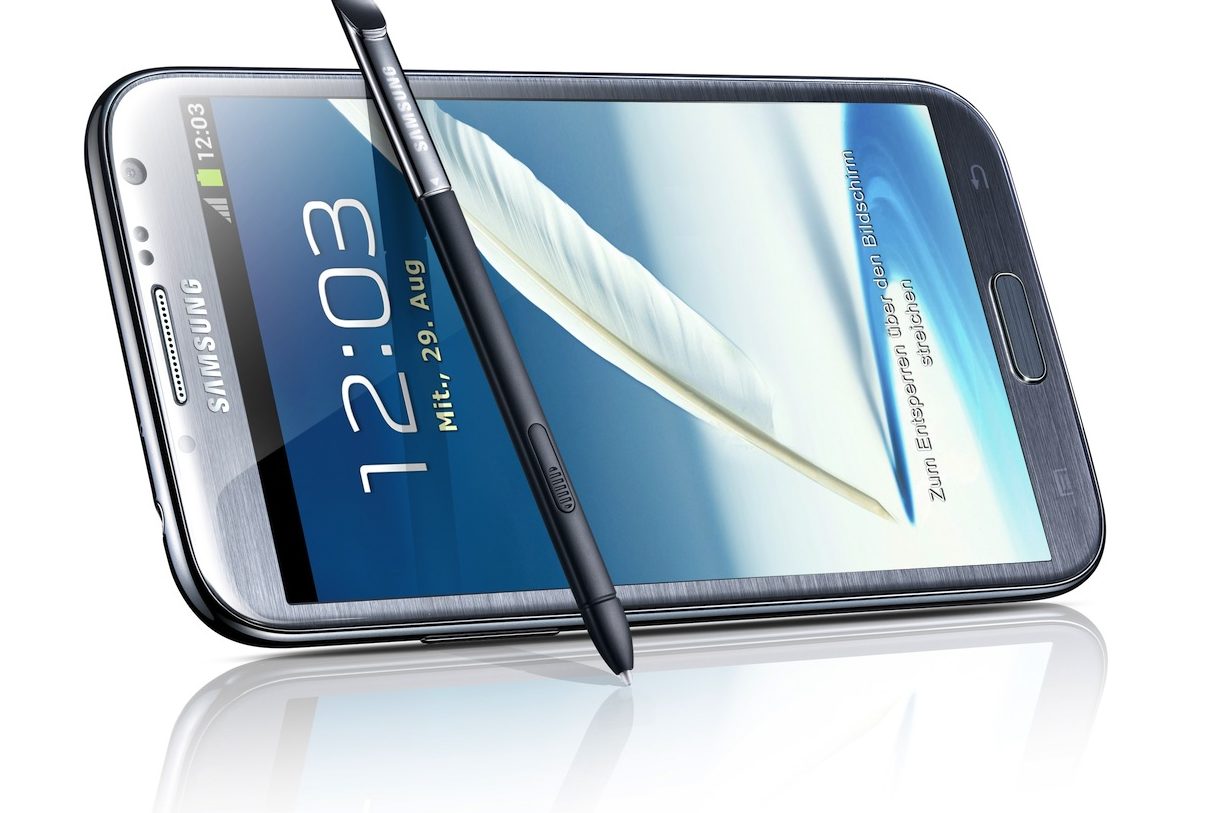 This was the next Note iteration, and they went to the more popular 16:9 ratio. The notes were at the forefront of great, high-res and high PPI screens, and this is why I liked them.
Still an 8MPix camera, but processing was definitely better than previous. This is probably the phone I spent the most time playing with ROM replacements.
2013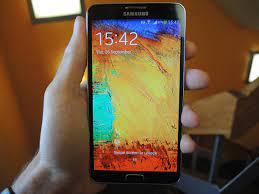 The next Note Upgrade (pretty sure work still payed the plan bill), with an awesome 1080 x 1920 display (do we really need that high resolution?). Interestingly I bought one with a Exynos 5420 Octa chip, (what we'd call parallel imported in NZ, or grey import in the UK) which was more for the Asian market as I understand, and there were a lot fewer ROM hackers around working on that. My first LTE (or the step just before proper 4G) phone.
2013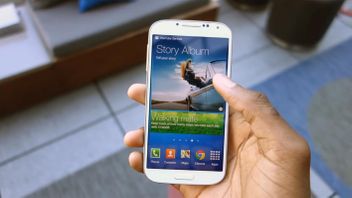 I think I changed providers (Vodafone at the time, on to Spark) and got this as part of the deal. Still a decent 5″ screen, and not too much smaller than the Note 3's 5.7″. I missed the pen a bit, but liked the smaller form factor. This was another that went to a work colleague, and I know he used it for a long time after this. Back to no LTE though…
I did enticed myself to go to the next Note version, but also had some other phones around this period, listed below.
OK, not really mine… it was bought by a relative for my young son and I looked after it. This is possibly one of the most annoying we have had… it was horribly underspec'd as an Android phone for anything other than making phone calls (and my son was wayyy too young for that). I did have fun rooting it, changing the ROM and updating Android, but it didn't help much really.
Another work phone… quickly put aside and used as a tablet for the kids.
My colleague in Australia who ran our Pacific IT team, really though that Microsoft Windows 8 would be great and save the company money. They bought stacks of these in a bulk deal and we shifted from a mainly Blackberry and Android setup.
I guess some parts of Office suite synchronisation were good, but to be honest the OS was half finished and the cheaper phones under-powered when we got them. Some of the higher spec windows mobile phones were pretty good. I even wrote up my notes about this at the time and most people eventually asked to move away from them.
2014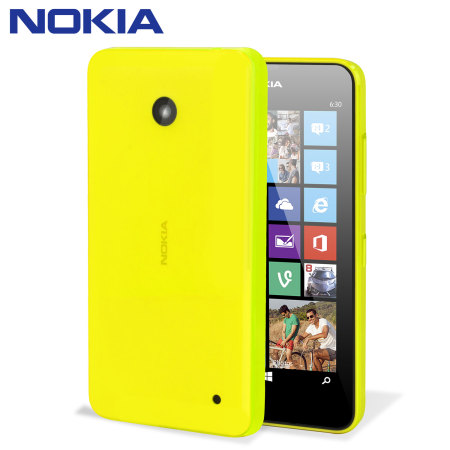 I did eventually scored this upgrade from work when I complained about the issues with the low spec 520, and it was a lot better, with more power and features… but probably too little too late. The damage had been done with our company, and I guess many others…and not much came of Windows Mobile OS after that.
I was threatened with another iPhone but just agree to buy my own Galaxy Note.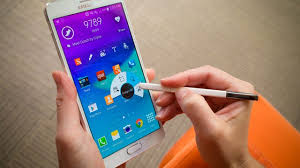 Yay, back to the Notes. Not much to report except a ridiculously higher resolution screen again, now a 16MPix camera, IR port (so I can annoyingly change TV channels in a pub), Pretty sure it has Nougat installed now, which wasn't released but was built by the community (I still have this phone… the IR port is quite useful to program remotes etc). I had root access the afternoon I bought it, and a new ROM installed a couple of weeks later. I'm pretty this is definitely the phone I have kept using the longest.
I didn't buy anything for a few years – the Note 4 was great and I think this was around the time that phone companies stopped their 'free and subsidised' phone hardware. The 5 had no removable battery (so not buying it was my protest), there was no 6 and do you remember what happened with the Note 7? I nearly bought one… but as hot as they were, I'm obviously glad I didn't.
2015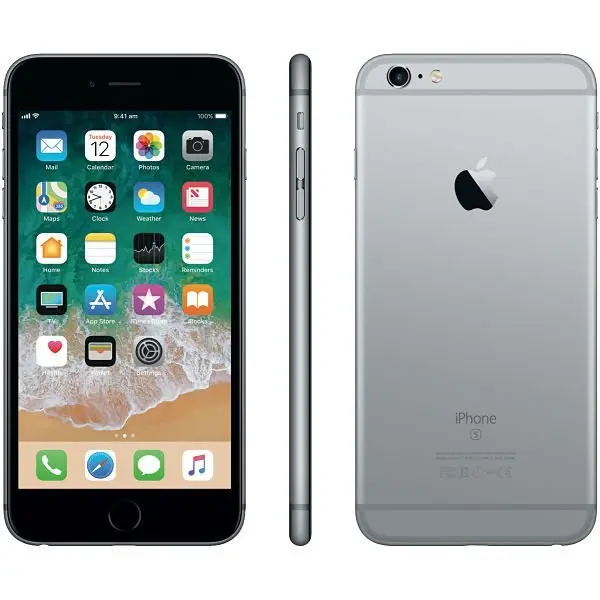 Yep, you guessed it. Thanks for nothing "Work". Although at this stage it was a new job, and this was a hand-me down which did not impress me.
2017
Selling this one recently was really what prompted me to write up my phone history. I really enjoyed this one too and looked after it well, keeping it as a spare for about 4 years. Someone bought a bargain and I now regret selling it!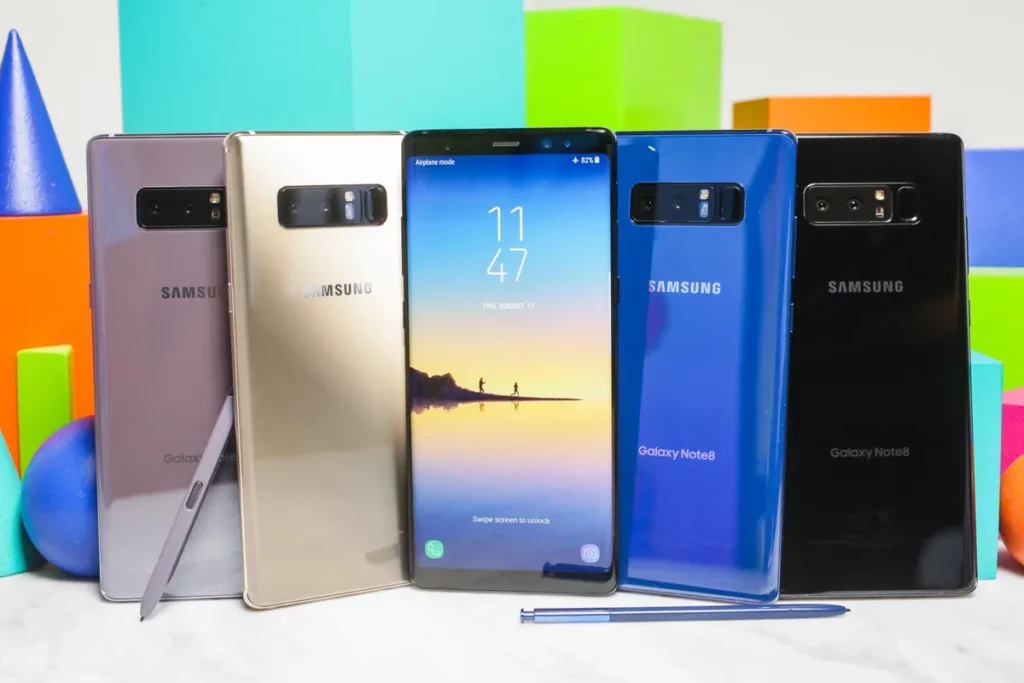 This was my first dual SIM phone, so I was able to run my work calls and personal plan at the same time which was brilliant. No providers here sold dual SIM phones, but there were plenty of imports as it is common in most Asian markets. Dual SIM phones usually can take 2 SIMs OR 1 SIM and an SD card. For ages I used a dodgy little adaptor with the 2nd SIM taped to the back of the phone so I could have all 3, but this became less necessary with cloud storage and streaming music etc.
2020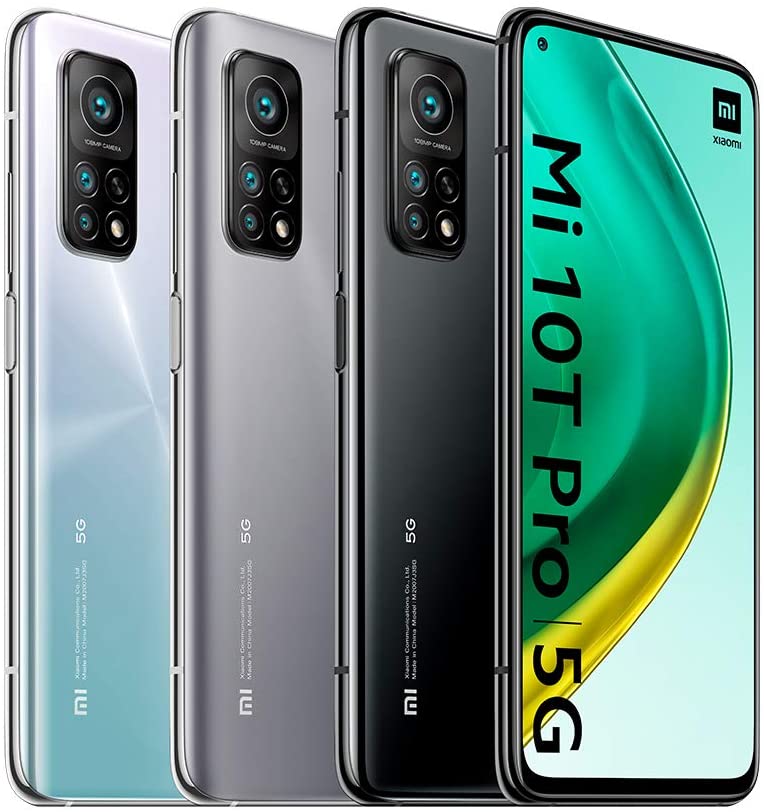 Eventually, I didn't need all the Note features and looked towards something close to the flagship range (but cheaper) that was a decent size, decent battery life, above average camera, and I could modify the ROM. I found the Xiaomi 10T Pro and have been very happy with it. It has an IPS screen, but that has been fine and even though it has fewer pixels than my last Note, it is still a whopping 395ppi. It also has dual SIM, and plenty of power/RAM/Storage.
2022
Time to upgrade?

Other Interesting Mobile Phone History
Why are phones so heavy?
https://www.phonearena.com/news/Why-are-phones-so-heavy_id125400
The Evolution of Cellphone Design Between 1983-2009
https://www.webdesignerdepot.com/2009/05/the-evolution-of-cell-phone-design-between-1983-2009/
A Brief History of Android Phones
https://www.cnet.com/tech/mobile/a-brief-history-of-android-phones/