Living with Windows 8 Mobile
I've had the (dis)-pleasure of being forced into a new mobile for 'real-job', and after a bunch of to-ing and fro-ing with our IT management, Windows 8 has become the mobile operating system of choice.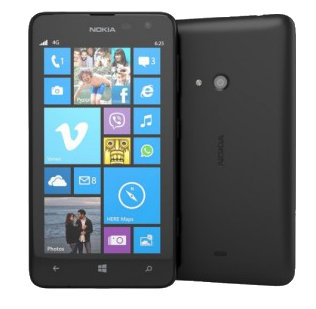 We are moving from a Blackberry environment, but I was fortunate enough to be able to run my own Android phone until recently. As a bit of background, I have been though 6 android phones in the past, getting early into the idea of an openly designed mobile OS, and narrowly missing out on getting a Neo Freerunner, which I coveted since the open source phone was proposed as part of the Openmoko project. I currently still have 9 android devices for various purposes.
It was thought that IOS and the iPhone would be the device of choice, but with the Nokia Lumia range (Specifically the 520 and 625 for our business) being available much cheaper in NZ, it was deemed to be the better solution.
So after working out how to obtain the Lumia 625 though our company online ordering system, then getting it set up though the corporate management system, I have made a few notes about my comparisons.
Notes re Windows 8 phone (Blackberry Replacement for our Company NZ), Nokia Lumia 625 (and some comparison to Android/iOS)
Company Setup/Ordering (relevant to my Company only)
Not difficult once sent right instructions, and the phone was eventually added to the GetIT system late Nov.
need to apply to phone on GetIT (under Mobility) – order the Nokia Lumia 625 (once it is loaded in GetIT), either new or upgrade Blackberry
when phone arrives, need to request Remote Access (under Mobility and Windows 8 Phone in GetIT) – might be different if already have a working Blackberry?
Installed one app on the Phone (Airwatch MDM Agent)… and then once something was enabled by IT

the exchange app was automatically downloaded/installed
I was forced to add a complex password, 6+ characters including non-alpha (which is annoying on a phone, some form of pattern lock would be better). My suggestion… use 'full stops' and/or 'commas' as non alpha, and lower case so you don't have to press shift or another modifier key.
Email Application (Exchange Activesync)
would like it to default to 'Unread' rather than 'All' when starting up, but can't seem to find a way to do that
I now tend to 'flag' emails I want to go back to on the phone and one if the main options is to view all 'Flagged'
View-ability is good, I have it set theme to white writing on black background which helps with reading in sunlight etc
Our Company Global Address Book (GAB) downloaded fine and pretty quickly so all contacts etc available ok
Didn't take long also for my personal contacts to be transferred across, including all relevant notes, and photos
Currently I have every bit of mail going to my Exchange mailbox only, then move to my local folders later as it grows large – not sure if this is the best method yet
Calendar Application
Works OK and syncs with exchange including reminders, responses to meetings etc.
Calendar doesn't have much layout selection (Day/agenda/todo list), compared to coming from the myriad of great Android Calendar Apps.
Company Intranet Site Accessibility
No approving of POs. Use of WebPO/Perfect Commerce does not work due to popups not showing etc
Company Use Windows 8 Apps tested
Lync 2010 is not working on my W8 phone. Originally I was told it would by our IT team, but after some more comms, it is known by IT not to (apparently has worked, but now a problem they are working on, timeframe unknown)
Salesforce.com and Chatter (Used heavily at Company) do not seem to be available – might be a mobile web browsing version, didn't test.
Web Browser is limited in functionality

Browser limited to an IE mobile version with minimal plugin functionality (no common 3<sup>rd</sup> party replacement browsers available e.g. chrome/opera)
Can pin a shortcut to the home screen as a 'tile' which is useful for often accessed sites
Can't see easily how to change browser headers to choose 'mobile' or full site browsing (which I am used to)

Concur (Company expense submission and approval system) does not really work)

Concur works really well on Android and I have used for a couple of years for approving and submitting expenses and local Purchasing card.
Concur installs, but does not work on W8 for approvals (works for submissions apparently, but haven't tested). Hopefully they fix the limitations.
Might be useless anyway with our new limited Citibank reconciliation system)
Yammer, works fine, layout similar to viewing emails etc but a bit prettier. Need to investigate whether you can view threads by default. (Company login works fine)
Microsoft Office Suite
Works pretty well, tested Excel, Powerpoint & Word to view documents, which will be the main purpose for me. Doubt I'll be creating spreadsheets on my phone any time soon.
Can zoom in and out and seems pretty quick and responsive.
Onenote is also available (not tested)
General Windows 8 Use
Uses a 'tile' display in the home page. Limited in layout but some functionality that shows number of unread emails, next cal appointment etc. No real configurable Widgets like Android.
Keyboard fine, works better in landscape due to size. Word Predictability ok, but not great.
Copy/Paste and entering the cursor is a bit annoying, when you enter cursor it always seems to select a whole word instead of just placing the cursor… there may be a double tap selection or something which doesn't do this… not sure.
Lock screen shows day/date/time/pending notifications (qty). Fine but not tweak-able. Can't keep permanently on screen like some phone displays though.
Extremely limited range of apps from store compared to IOS/Google Play store. Can't find 'simple functional apps' as I have used on Android, such as 'silence for x hours'.
Some Apps in the store look like they are directly from Google and other big players, but seem to be 3rd party apps, and likely untrustworthy.
There are ads displayed onscreen on a number of 3<sup>rd</sup> party apps. Root and ad-blocking on Android was easy, so it is something I am not used to.
There are a lot of paid for apps, mostly $2-3 (Haven't tried buying anything)
Security seems ok, not sure if storage is encrypted, but not knowing the password will wipe the phone after multiple attempts and our company IT can remotely wipe also via the management app.
You can apparently track/lock/erase/ring your phone at windowsphone.com (haven't tried)
I think Microsoft have gone to great lengths to standardise & simplify the layout/design across all Apps/Setting etc and for this I think they deserve credit. I think the 'lower case writing' and big text is nice (a bit dated possibly), but sometimes I feel cheated out of screen real estate by the size of the headings and although pretty I'd like to speed things up sometimes when it 'pops things into view one at a time' such as the top bar when you pull it down.
The 'flowing dots' are a nice way to show passage of time when waiting for something (i.e. loading…resuming…) as they are elegant and don't take up much room. Again this is standard almost everywhere.
Why is there no slide from side to side to go from page to page? They provide arrows left and right, but there doesn't seem like any reason why you cant slide the screen to go to the next (e.g. email)
There doesn't seem to me any way to chose quick settings like turn Bluetooth on and off. I have found installed an app and placed a tile on the home screen, but it still a 2 or 3 click+ process. I haven't even figured a quick way to silence the phone yet… although there probably is something.
There is no real dropdown banner or some way of showing some detail in the current settings like Android (and to some extend IOS). There is a to bar that normally hides until you pull it down, but very limited info on it.
Other Apps Tested
Linkedin App works well, similar to IOS/Android but with the W8 menuing design.
Subway App, AirNZ mPass, TripAdvisor, NZ Herald, YellowNZ, AA Roadservice all appear available (haven't tested these)
Auckland Traffic Free, Google Maps, all appear ok, PDF Reader, QR Code Reader (found one, installed, minimal testing but has ads)
No native Gmail app (apparently a 3rd party one that apparently works ok, didn't test as won't use it on this phone)
No Glympse (which is one of my favourite and often used apps)
Nokia HERE Maps/Drive pre-installed, appears ok as a GPS/Mapping suite. No Google navigation or Sygic available that I can see.
Nokia Lumia 625 Hardware
Bluetooth works fine in car, downloads address book to Holden dash OK (as did my Android phone)
Wifi fine
Battery life very good, but noticeably reduced with Bluetooth on (around 3 days between charge has been normal to date, but limited talking on it)
Camera ok, one good feature is that there is a physical 'camera' button on the side, so you can take pics quickly, even when phone locked.
Display not very high quality/resolution (compared with Late model Android/iPhone), but ok, display size overall good for the majority of Apps.
GPS fine, apps tell you if they are going to use location settings